Catching marinas on fire, borrowing boats that can't float, stashing dinner in the bathtub, and living paycheck to paycheck.
No one said getting to the top was easy, but for Florida anglers John Cox and Keith Carson, at least it's been fun. The childhood comrades have been turning heads at tournaments ever since they could legally tow their janky Jon Boat to the ramp. Forged from 15 years of skipping school and faking sick days to chase bass, their friendship has weathered the highs and lows of tournament fishing. After years of watching Cox fish on the Elite Series circuit, Carson is finally headed to the Bassmaster Classic. Check out the video below to meet Cox and Carson.
Hold on… it's a wild ride.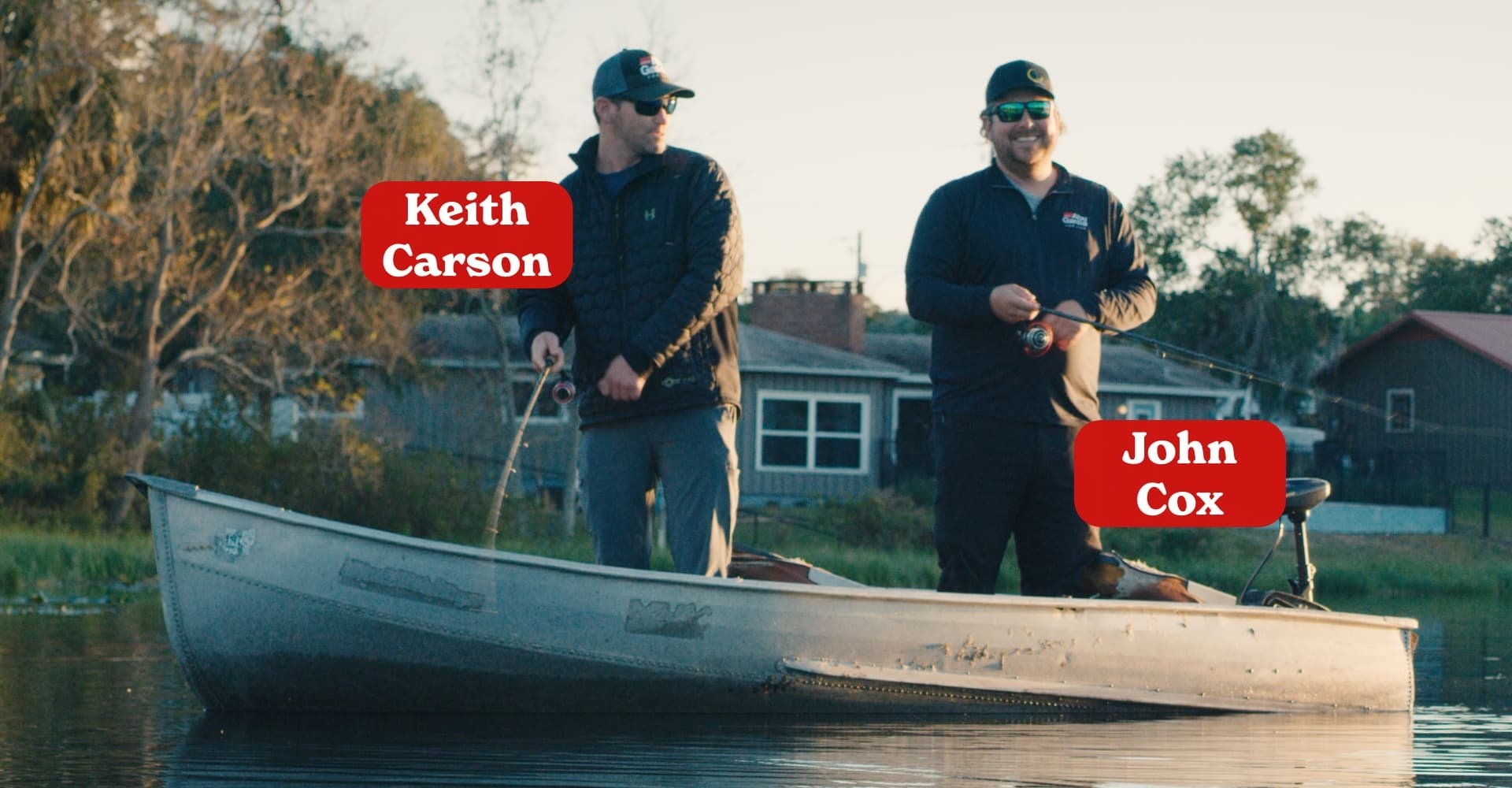 Cox and Carson have come a long way since they were teenagers pitching soft plastic baits from a shoddy Jon Boat.
Check out their tried-and-true tournament gear for catching hawgs.
JOHN'S FAVORITE SETUP
"My favorite Abu setup would have to be a 7'6" medium-heavy Fantasista Premier with an EXD Revo high speed. I love this set up 'cause I can cast, pitch, and flip this rod further when paired with the EXD. This is my go-to jig rod."


KEITH'S FAVORITE SETUP
"My favorite setup is my flipping setup. I use a 7'6" Abu Garcia Fantasista in Heavy action. I pair it with a 7.3 ratio Revo STX to pick up line quickly, yet it still has enough gear power to fight giant bass. I flip with a 1 oz, Berkley x5 in 50lb test, a 3/0 Berkley Fusion hook and I make as many flips as I possibly can and hang on for dear life."